Gray Paint:
the Color of Sophistication

Gray paint colors can be considered dull, cold and boring, and it's true that by itself gray can be pretty debilitating.
But gray was never intended to be used by itself! It works best as a crisp backdrop for other COLORS. That way, it becomes a quiet, sophisticated background against which the "real" hues in your decor can be supported and showcased.
The Types of Gray Paint Color

The color gray is not always created just by mixing black and white.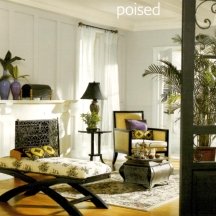 Most of the time, other hues are added to the mix to give this neutral different "flavors" and make it look more interesting.
For example, in addition to there being light, dark and mid-range gray colors, shades of gray can also have blue, green or pink undertones.
When viewed individually and without a context, it can be hard to tell what makes each shade different and special because they often appear just bland, flat tones.
But when you compare them to other grays in a color deck, their true "personality" and character becomes more obvious to the eye.
And depending on the undertone, each gray also has its own distinctive characteristics.


For example, pure grays with no undertones are clean and crisp but can look a bit too industrial and underwhelming for more traditional decorating styles;

bluish grays are pretty and light-hearted but it's a fine line between a bluish gray and a blue - these grays will always show an obvious blue undertone when painted all over the walls, so don't use them if you don't like blue;
green-based grays seem the most neutral of all the complex grays. They are more serious and grounded but can seem too stern and unfriendly - especially in an earthy room color scheme...
while grays with pink undertones add a touch of mystery and warmth to a room, but they can often read too pink in some lighting conditions and in the wrong context.

All that is to say that it's not only about the particular shade of gray you choose; it's also how and where you use it, that matters in the final result.
How to Get the Most Out of Gray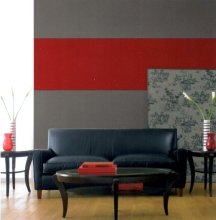 Complex grey wall colors look classy, elegant and sophisticated, and they can have a peaceful, calming effect on a room.
Light gray paint colors need touches of black (via accents), and work best in chic bedrooms, classic living areas and contemporary kitchens.
Deep, dark gray color is stunning in powder rooms, formal dining rooms and dramatic bedrooms (but it needs to be balanced with white or cream to keep it from looking too gloomy).
All shades of gray need plenty of natural and artificial light to warm them up and bring out their complexity.
Also, gray works best in the company of "real" colors but dies when paired with dull, earthy neutral shades. To add some heat and really bring gray to life, you'll need to also introduce some fresh greens and blues, clean oranges and yellows, or vibrant reds and pinks through fabrics and accessories to the decor.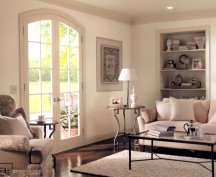 If you want to create classic, understated color combinations, combine a light gray with subtle and pale accent colors.
But if you are going for a more contemporary look, pair a light, medium or deep gray with bold, saturated colors in your accents.
Also, keep in mind that grey walls look best when they have a chalky, flat finish.
A glossy sheen does look sleek, but it also brings out the coldness in grays.
And finally, to prevent gray-based monochrome color schemes from looking too monotonous and boring, add lots and lots of texture and contrast to the decor - rich fabrics, aged finishes, as well as metallic and shiny accents will create a multi-dimensional, connected and layered effect.
For the best 8 proven, tried and tested gray paint colors, see the Paint Color Cheat Sheets and get right to painting!
See Also:
Purple Paint: the Mysterious Color
Brown Paint Color for Comfortable Walls
Explore Paint Colours for Your Home