Great Painting Contractors:
New Jersey Consumer Guide

It can be overwhelming choosing between painting contractors: New Jersey doesn't have a lack of painting help.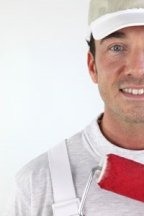 But not all painters are created equal.
Unfortunately, because of the nature of the house painting industry, almost anyone can call himself a professional home painter.
In fact, that is the main reason why New Jersey house painters have such a bad reputation among homeowners, and no wonder.
After all, what good can be expected from a guy who has no trade training or experience, no proper tools or equipment, no knowledge of products and materials, no capital to complete the project right and on time, and pretty often, no integrity?


---

Incompetent New Jersey painting contractors harm everyone. They produce sub-par work and waste your time and money.
Some may not even finish the work at all and just disappear with your down payment.
And since most of them are uninsured, things can turn pretty ugly if your property gets damaged or one of the workers falls from a ladder and gets injured.
But the good news is that both good and bad NJ painting contractors leave clues. And those clues are so obvious, that once you start looking for them, you'll be able to tell if a contractor is worth your time (and money) right away.
Because frankly, there are only 2 reasons why homeowners get hurt by bad contractors:
when a homeowner doesn't know what to look for in a painting contractor
(that can be easily fixed - see the articles below)


when a homeowner doesn't care about anything but price
(this one is usually hopeless)


---

So if you are tired of wasting your time and money, if you are willing to learn from your bad experience, and if you are ready to find a NJ painting contractor who will actually make your life easier instead of creating more problems, you are in the right place.
The helpful guides below will show you how to finally find and hire a contractor you'll be happy with.
How to Find the Best Painting
Contractors in New Jersey

4 Worst Places to Look for Quality New Jersey House Painters
From lead generation sites to bandit road signs to newspaper ads all the way down to Craigslist.com - don't expect to find anyone decent in these places.
7 Best Sources for Finding Great New Jersey Painting Contractors
You'll have more luck if you look here: painting trucks with proper signage, direct mail advertising, company websites, jobsite signs, paint store recommendations and word of mouth referrals.
Who is Best at House Painting? New Jersey Contractor Types to Avoid
Some painting companies are better equipped to service bridges, water towers and similar industrial structures. Others do their best work in hotels and casinos. Still others prefer to take on only new construction jobs. And then there are painting companies that shine in the residential sector, working directly with homeowners. See why it's important to hire the right type of painter for the job.
How to Recognize a Quality New Jersey Painting Contractor
Before you even consider hiring a contractor, see if he passes this well thought-out and thorough test - it will help you notice some things you might otherwise overlook and spot any early problem signs.
Checklist to Compare New Jersey Painting Contractors
This simple checklist will make it easy to see who is the real professional committed to his trade, and who is just a fly-by-night moonlighter. Print it out and use it when you interview different house painters for your project.
People Painting New Jersey Homes: Who Are You Trusting?
What do you know about the people you are letting inside your home for painting? Can you trust them to be around your children and your valuable possessions? Learn how to do a proper contractor background check for your peace of mind.
Painting NJ Houses: It Can't Be Cheap, Fast and Good
Want to know why painting quotes vary so much? The answer is, because in house painting, just like in life in general, you can only pick any 2 of the following service options: good, fast or cheap - but you can never have all three!
How to Compare New Jersey Painter Quotes
In order to compare "apples to apples" when it comes to painting quotes, you first need to learn how to understand what goes into a quote. So here are 3 simple steps for choosing the best value for your money.
Should You Hire a NJ Painting Contractor or DIY?
Some people are very good with their hands and can do a great job even without prior training or experience. Others just create more problems and expenses for themselves when they attempt to paint their house on their own. It matters who does the work - see these examples.
Looking for Painting Contractors
in New Jersey?