Affiliate Program
Become Our Affiliate and
Earn 50% for Every Sale You Refer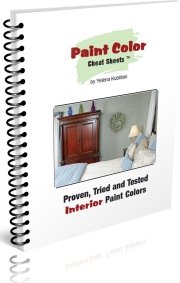 Recommend the Paint Color Cheat Sheets™ to your website/blog visitors or newsletter subscribers and make money.




New concept, hungry market, strong copy - this revolutionary, in demand product sells itself (it's the #1 best seller on ClickBank.com in the interior design category).
Ideal Audience Niches for This Product: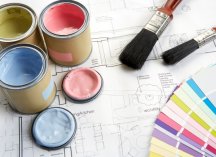 DIY forums
home staging
women's sites
home "flippers"
home organizers
trade contractors
real estate agents
home improvement
interior design and decorating
How to Get Started
1) Sign up at www.ClickBank.com to open a free affilite account.
2) Click Here to see our product listing on Clickbank.
3) Once there, click the "Promote" button and enter your Clickbank account nickname into the popup window box.
4) Copy the URL address in black from the new popup window - this is your affiliate link.
5) Promote our product using your affiliate link and earn 50% on every sale that comes through your link.
Stay in the Loop
Sign up for our Affiliates List and you'll be notified when we:
create new marketing materials

add more promotional tips and techniques

make changes to the product or pricing
(Your email is safe with us, and you can unsubscribe at any time)
Promotional Tips
Write a Review
If you want to dramatically increase your conversion rates (the percentage of people who buy), write a review for the Paint Color Cheat Sheets™ and publish it on your website or blog.
Here are a few questions you may want to cover in the review:
what is your biggest challenge when it comes to paint color (or what do you see other people struggle with the most)?

what was your initial reaction/thoughts when you learned about the Cheat Sheets™ concept? Were you skeptical/excited/etc?

what did you find as a result of trying this product?

do you think this product can fix people's color problems, and how?

what results can they expect from using it?

what specific feature did you like the most about this product?

what would be three other benefits about this product?

would you recommend this product? If so, why?

does it deliver on the promise?

what do you think about the bonuses? Are they helpful? How?

what can you tell those who are hesitating to buy the product?
Place Banner Ads on Your Site/Blog
The secret to making banner ads work is to give them maximum exposure on your site (scroll all the way down for the promotional product graphics and banners).
The more prominent the placement on a page, and the greater the number of pages where your banners appear, the more chances you have to make a sale.
Best banner placement:
under the headline

right in the middle or right at the end of an informational article

in the right hand column above the fold (the part of a page you see without having to scroll)
Email Your List
Another very effective strategy is to recommend the Paint Color Cheat Sheets™ to your email list. If your subscribers like and trust you, it's not uncommon to see 10-15% conversion rates.
Here are a few sample emails you can use:
NOTE: Spamming complaints will result in your removal from the program.
---
SAMPLE EMAIL #1:
SUBJECT: The Shortcut to Perfect Paint Colors

---
Hi there,

if you have a hard time picking paint colors for your home, you are going to LOVE this:

a friend of mine has created a shortcut that allows you to find the right color in *minutes*!

It's called the Paint Color Cheat Sheets - because it actually gives you the "right answers" in a paint color deck.

===> insert your affiliate link here

That means you won't have to spend days (or weeks) wading through hundreds (or thousands) of colors anymore, because all that hard work has been done for you.

No more endless testing and agonizing. Simple. Fast. So you can spend less time choosing paint colors and more time actually enjoying them in your home.

Get the whole story here:

===> insert your affiliate link here
---
SAMPLE EMAIL #2:
SUBJECT: What Decorators Don't Want You to Know

---
Have you ever heard of the Paint Color Cheat Sheets?

===> insert your affiliate link here

I wouldn't be surprised if you haven't, because up until now this has been a secret only the pros in the color and design industry have been in on.


It's a shortcut collection of best, proven, tried and tested paint colors that always work - the same ones that the pros use in their work every day!

But now you too can have access to this resource - click the link below to see for yourself:

===> insert your affiliate link here
---
SAMPLE EMAIL #3:
SUBJECT: The Fastest and Easiest Way to Pick Colors

---
Does this sound like you?

* You get easily overwhelmed by thousands of paint color choices out there and don't know where to start

* You can't make up your mind, because a lot of the colors look the same to you, and you don't know which one is right

* You don't understand why you have to go through all that overwhelm when all you need is a "simple" beige/gold/green/blue/etc - shouldn't there be an easier way?

* You feel like you spend more time choosing and stressing over the paint colors than actually enjoying them

* You want a beautiful, tasteful home, but can't afford to hire a color consultant

* You hate it when the color that looked perfect on a swatch turns out totally different and all wrong on the walls

* You are tired of buying paint color samples by the dozen and all that endless sampling that leads nowhere

* You would like to try something new, but afraid to make a mistake - so you keep living with the same wall colors all your life


...then you are going to LOVE this:

===> insert your affiliate link here

It's a shortcut to the "right answers" in a paint color deck - possibly the best thing since sliced bread!
Tweet and Use Facebook
Post regular Twitter and Facebook updates for your followers to see. Shorten your affiliate links at https://bit.ly
Use one of the following teasers or come up with your own:
"If you need help choosing the right paint color for your home, take a look at this:"
"Finally! Someone has taken the pain out of painting:"
"Did you know there is a shortcut to the best paint colors out there? Check this out:"
"Here's how busy moms choose interior paint colors:"
"Need to find the right paint color for your home, fast? This will help:"
Post in Forums
Participate in forums with the target market (women, DIY-ers, contractors, real estate agents, home stagers, home organizers). But don't sell!
Instead, add your affiliate link to your signature, so that it will be displayed under your message every time you post (check the forum's rules first though).
Include one of these short teasers before the link - to entice people to click:
"The Fastest and Easiest Way to Find the Right Paint Color"
"Do you know the "Right Answers" in a Paint Color Deck?"
"Finally! The Shortcut to Foolproof, No-Fail Paint Colors"
"How to Find the Right Paint Color in *Minutes*"
"Have You Heard of the Paint Color Cheat Sheets?"
Add Your Links to Thank You Pages
Add your affiliate link or banner to all "Confirmation" and "Thank you" pages on your website - that's a great way to get the most out of your virtual real estate.
Include a short blurb next to it to encourage people to check out your recommendation (you can use one of the teasers above).
Marketing Materials
- Product Covers -
300 x 447 px
200 x 260 px
150 x 195 px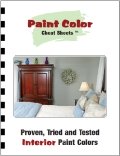 120 x 156 px
- Banner Ads -
300 x 250
300 x 250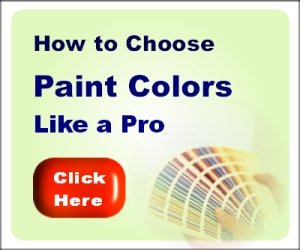 300 x 250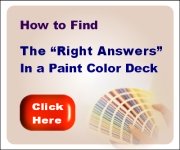 180 x 150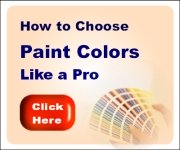 180 x 150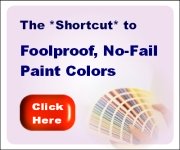 180 x 150

468 x 90

468 x 90
468 x 90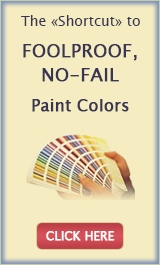 160 x 283
160 x 281