Over 140,000 Page Views
Every Month... and Growing!
Could Your Business Benefit
from Advertising On This Site?
Dear Marketer, would you like to...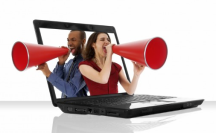 attract targeted visitors to your website?
increase exposure to your business?
improve your brand recognition?
grow your sales?

...then we can help you achieve these goals!
Does This Look Like
Your Ideal Customer?
woman
homeowner
age 25-55
married
has children
employed
lives in the US
interested in home improvement, house painting, decorating, home maintenance
If you answered yes, and you have a product or service for this demographic profile, consider advertising on this website.
The marketing power of our niche site is dynamite - both search engines and human visitors love HousePaintingTutorials.com
Would you like your business to be seen repeatedly in the 140,000+ page views we generate every month?
Tap Into Your
Target Market
You can advertise your business on this website with:
banner ads
editorial reviews

site-wide ads

ads on individual pages
Get Your Ad
Published Now:
If you are ready to start effectively promoting your product or service, please choose from the convenient and affordable options below - you'll be able to upload your ad graphic and links after the payment is processed.
We accept PayPal and all major credit cards.
OPTION #1:
Size: Vertical banner 160x300px
Placement: Right-hand column, site-wide
OPTION #2:
Size: Skyscraper 160x600px
Placement: Right-hand column, site-wide
OPTION #3:
Size: Rectangle 336x280px
Placement: Below 1st paragraph, site-wide
Have Questions or
a Special Situation?
Please fill out the form below and we'll get back to you to discuss your specific promotional needs.