Warm Red Colour Recommendation for Painting a Focal Wall?
by Cat Herbert
(Aberdare)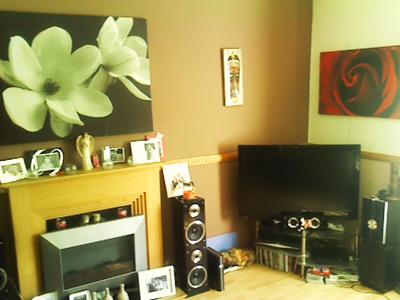 Living room focal wall
We would like to paint our living room red and cream: the main fireplace wall a nice warm red and the rest a nice cream colour.
We are struggling with a nice warm red colour though and would like some feedback.
We have black leather settees 3x2 and 2x2 and a wooden fireplace (we were also wondering whether to paint it white)?
We have a lot of wood in the living area, ie. big mahogany table with 6 chairs and also double door glass area into the living space.
Reply:
(coming soon - stay tuned!)
***z-c20-links-interior-color.shtml***