Types of Paint Finishes
For the Exterior of Your House
Amount of surface preparation, quality of materials, selected colors and the types of paint finishes you choose for your exterior house painting project will all affect the end result of the paint job.
Unlike interior paint finishes which can be confusing, there are only 3 paint sheens used for painting exterior surfaces - flat, satin and gloss.
3 Exterior Types of Paint Finishes: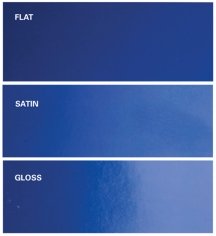 Flat paint finish is the most porous of the three and doesn't reflect light.
It works great for painting older houses and can help hide many flaws and imperfections on the walls, but is not suitable for painting high traffic surfaces like doors or windows.
Plus, flat paint gets soiled faster, which is especially noticeable with lighter paint colors.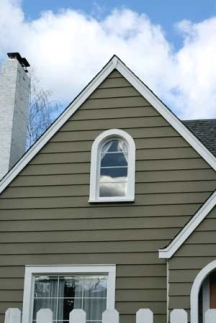 Satin paint finish is the most popular among homeowners.
It is neither dull nor shiny and has a subtle sheen that is ideal for painting walls. It really dresses up the house and is easy to maintain and keep clean with regular pressure washing.
Satin paint is more durable than flat paint, but still not hard enough to be used for painting doors and windows.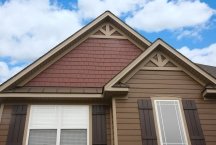 Gloss paint finish is the toughest and the easiest to clean, but must be used sparingly.
Glossy paint used for painting the entire body of a house? That would be too much of a good thing and would make you home look plastic.
Besides, this shiny finish reflects light and will magnify every little surface flaw ten times, so it's better to use this heavy duty paint in places that really need it, like doors and door frames, windows, handrails, etc. Or, you can draw attention to some architectural detail on your house and make it really stand out by painting it with a glossy paint finish.
FREE Quotes From
House Painting Contractors:

See also: