What Are the Most Popular
Interior Paint Colors?
Did you know that the most popular interior paint colors differ drastically between men and women? Read on to learn about gender and age specific color preferences...
IMPORTANT: If you are here because you are looking for a collection of foolproof, no-fail, popular interior paint colors (with specific names and codes), you need to see the Paint Color Cheat Sheets first.
Popular Paint Colors
by Gender and Age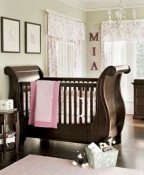 Babies react the most to saturated blue, red and purple colors. They ignore green and seem to dislike yellow-green.
This preference may be explained by the fact that in nature, green equals normal; inedible things tend to be yellow-green; while red and blue often indicate food, danger or poison.
Based on this, soft shades of green or most other pastel paint colors seem to make the least stressful background for infants and babies, and most popular nursery paint colors.
Appreciation for complex colors (and the ability to recognize them) comes with age. That's why it makes no sense to use subtle tones in kids' rooms - they won't be enjoyed.
Leave those moody taupe and greige shades for adult spaces, and let your kids choose a paint color for their rooms from one of the bright shades in a paint color deck (girls usually want pink, lavender or purple walls; boys often ask for an orange or blue wall color).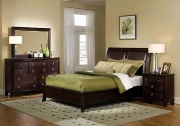 Blue is voted the world's most popular paint color among adults, followed by green and purple. But this preference doesn't always translate into paint colors people use in their homes.
In fact, men often insist on white paint for the walls (thinking that it will make the rooms lighter), and occasionally ask for a red accent wall. Women, on the other hand, are more adventurous: they experiment more freely with latest paint color trends, but whenever they want to make a "safe" choice, they keep coming back to warm neutrals.

Older people seem to have a diminished ability to discriminate blues and blue-greens. This is caused by the changes in the eye lens/cornea and yellowing of it that occurs with age.
That is probably why golden shades are usually regarded as the most popular interior paint colors by senior citizens.
P.S. For the best paint colors that are appropriate for all ages and genders, see the Paint Color Cheat Sheets.
See Also: