Best Paint Colors for Painting
the Interior of Your Home
Looking for a list of the best paint colors out there? Then see below for the most popular paint colors from Sherwin Williams palettes...
Choosing interior paint colors can be an excruciating task. With thousands of paint color choices out there, the selection is just too large and overwhelming for most people.
So if you are tired of spending money on paint samples and gas (driving back and forth to the paint store trying out different options), then you really need to check out the Paint Color Cheat Sheets™.
The Paint Color Cheat Sheets™ contain only the best paint colors from Sherwin Williams palettes. These cherry-picked colors have been tested in real life and proven to work in all homes and for all decorating styles.
List of Most Popular Interior Paint Colors
(from the Paint Color Cheat Sheets™):
NOTE: these are NOT actual paint color names - just descriptions of the colors included in the Cheat Sheets™.
To get the exact corresponding names and codes/numbers for these Sherwin Williams paint colors, get yourself a copy of the Paint Color Cheat Sheets™. They will make finding the right paint color for your home so easy, you will almost feel like you're cheating!
10 best Red paint colors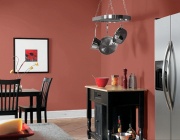 Pale Pink
Fresh Pink
Salmon
Smoky Rose
Coral Pink
Earthy Red
Brick Red
Perfect Red
Burgundy
Deep Red
7 best Orange paint colors
Peach
Apricot
Fresh Orange
Coral Orange
Earthy Orange
Terra Cotta
Maroon
8 best Yellow paint colors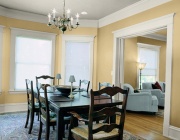 Vanilla Yellow
Pretty Yellow
Happy Yellow
Calm Yellow
Chartreuse
Gold
Beeswax Yellow
Mustard Yellow
10 best Green paint colors
Pale Green
Fresh Green
Aqua Green
Modern Avocado
Dried Mint
Sage Green
Olive Green
Masculine Green
Deep Sea Green
Hunter Green
10 best Blue paint colors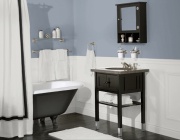 Turquoise
Subtle Aqua
Periwinkle
Powder Blue
Seafoam Blue
French Blue
Tiffany Blue
Teal Blue
Slate Blue
Navy Blue
7 best Purple paint colors
Pastel Purple
Fresh Lavender
Dusty Lavender
Lilac
Mauve
Ashy Purple
Faded Violet
8 best Brown paint colors
Burlap Brown
Mocha Brown
Rosewood
Latte
Caramel Brown
Smoky Brown
Milk Chocolate
Equestrian Brown
7 best Beige paint colors
Cream
Nude
Khaki
Golden Beige
Blushing Beige
Greige
Tan
8 best Gray paint colors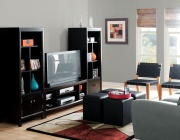 Linen Gray
French Gray
Neutral Gray
Taupe
Aqua Gray
Smoky Gray
Mysterious Gray
Graphite Gray
6 best White paint colors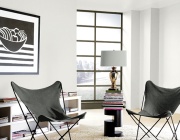 Pure White
Perfect White
Natural White
Creamy White
Pretty White
Smoky White
If this cheat list of Sherwin Williams' best paint colors sounds like what you are looking for, click here to learn more about it (Psst! - make sure to check out the free bonuses - they are just as good as the main Sheets!).
See Also: