Our Favorite Blogs
On this page, we've started compiling a collection of the best house painting, interior decorating and home improvement resources that you might find really useful.
These are talented and inspiring designers and DIYers we believe you should know about. Check them out, then be sure to subscribe to their blogs and follow the updates on a regular basis. You'll never run out of ideas and inspiration for your own painting and decorating projects, guaranteed!
---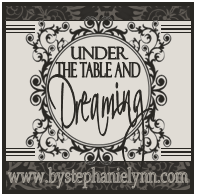 Stephanie loves simple and classic styles with a mix of whimsy and fun. She has a passion for do-it-yourself décor, home projects and anything that keeps her creative mind going.
She enjoys the challenge of figuring out how to make something on her own (better yet, simply by using things she already has around her). She believes style does not have to be compromised by a budget; no matter what that budget may be.
Stephanie started her blog as place to share a little piece of her world and her creative passions. She is inspired by many great things in this wonderful world and hopes you leave her blog feeling a little the same!
---
Follow Paula's updates on the progress of the remodeling and redecorating projects in her and her clients' homes and get inspired!
She will also keep you up-to-date with her reports from industry events on the latest design news and trends, as well as share some insider tips and tricks you'll really appreciate when it comes time to upgrade your own home.
Subscribe to her monthly newsletter to receive the highlights of her blog right into your inbox.
---
Visit her blog to see how she made it a great outlet for expressing and demonstrating her personal bohemian aesthetic, and married her love of design and all things beautiful with her passion for writing.
---
Tiffany is a girl that wants everything, but refuses to pay full price for it! And - here's the best part - she can help YOU have a SAVVY life in a SAVVY space... for less, too!
On her blog, she will share with you some really neat DIY home decorating and styling tips and project ideas. And you can also count on her giving you a timely heads up on her great finds in home decor accessories.
---
If you think we've got a lot of tutorials here on this site, wait until you see Dotty's blog - now that one is a tuturial directory on steroids, indeed!
From home decor accents to fashion accessories to delicious recipes and everything in between - you will find easy instructions with step-by-step photos for every project, conveniently gathered all in one place and organized in different categories.
---
How about a different take on home design for a change?
Meet Greet - an interior decorator and blogger from Belgium who shares her unique perspective on designing beautiful spaces, accompanied by photos of beautiful and inspiring decors.
Together with her husband, Greet also runs a family owned business of cabinetmakers for the fourth(!) generation - now how cool is that?
---
Jaclyn is a proud American girl who dreams of living half the year in France some day. In the meantime, she is blogging about it.
So if you too are passionate about France but can't afford to visit yet, visit Jaclyn's blog instead - not only will you enjoy her posts about French design and architecture through the eyes of a decorator, but will also learn a few things about Eauropean lifestyle in general and even pick up a few good manner tips.
Plus - our favorite part - you'll have a chance to be a fly on the wall as she brainstorms ideas for her clients' decorating projects right there on the blog!
---
Julio Muao has a great passion for all things related to decorative and applied arts and considers himself a maximalist in design.
Although he appreciates all aspects and styles of design, his favorite is classicism, especially 17th and 18th century Europe during the reign of Louis XIV, XV & XVI.
So expect to be impressed and find lots of inspriration for traditional living on his blog! You will also have a chance to join Julio on his fantasy "cyber vacations" all around the world and learn some interesting historical facts about design, style and fashion.
---
Bri is not your typical DIY gal. Her blog isn't typical either.
Now let's see:
Gorgeous, funny, witty, crazy, insanely talented and with a sailor mouth... how's that for starters? Think you can handle that? ;)
Then stick around on her blog and she will teach you how to thrift like a pro and turn any trash you touch into treasure. Just don't hurt yourself laughing while you're there!
---
Silly name, smart style - this blog is about all things pretty - from interior design and home decor to fashion!
Sue has a great taste (Psst! She's a former attorney turned design blogger, can you believe that?) and is keeping her hand on the design industry's pulse, so you don't have to.
So simply stop by her blog whenever you are looking for new ideas, in the mood for some window shopping or just need a little zhush in your life...
---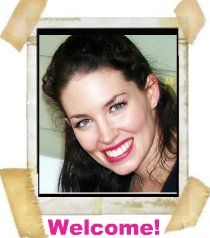 This girl is a serial crafter with guts: she re-upholsters, re-decorates and re-paints everything like nobody's business - from dumpster furniture to vintage heirlooms to the Holy Bible!
If you are a fan of the old, you will love Emily's blog. Her DIY projects are approachable and very doable; her craft ideas are appropriate for any real home (she's so creative, you never know what she will compe up with next!), and did I mention she's hilarious to boot?
---
Ashlina promises to give us the "secrets to domestic bliss" on her blog and she does deliver:
From inspiration to "must-have" recommendations - you'll find her blog a delight to peruse.
You will also appreciate her intelligent commentary about what makes good design, and why a particular style works.
So make yourself a cup of tea, get cozy and enjoy browsing through the beautiful decors!
---
Picture this:
Living life in a humble hacienda in the tropics (well, sub-tropics)... surrounded by bananas and crotons... kids and dogs. Art and... lots of sand on the floor... Lots. Oh... and an occasional lizard that comes in the open windows and doors. May not always be pretty...but it IS always HOME.
Sounds like your kind of paradise? Then join Linda on her blog and lose yourself in the tropical dreams, if only for a moment!
---
What will you find on the Secret Garden Cottage blog?
Rustic antiques, vintage pieces with lots of character and divine, decadent blooms... as well as some tips on photo taking and decorating with the shabby and chic.
So... won't you come into (Jojeana's) garden? She would like her roses to see you!
---
Recaptured charm - that's exactly what Lisa does in (the 8 minutes of) her spare time and documents in the step-by-step tutorials on her blog:
she brings old flea market finds back to life and turns the ugly, lame or dated pieces of furniture into current, fab and unique creations.
So check out the amazing before and after transformations on her blog - they will get your own creative juices flowing, guaranteed!
---
According to Christina, the title Full House pretty much sums up her life.
If you've ever played with dice or the game Yahtzee then possibly you've rolled a Full House. As luck would have it in the game of life this gorgeous Mommy blogger rolled out twin girls and triplet boys!
On her blog, Christina likes to associate life's happenings with home decor, parties and to fit in a craft every once in a while.
---
Don't live like everybody - live like you! That's the nutshell version of what this beautiful blog is all about.
Jill is seriously committed to empowering people to express themselves through their homes. So seriously in fact, that she has come up with a unique idea: design personalities.
Intrigued? Then spend some time on her blog to learn more about this interesting concept and how to use it for personalizing your own home!
---
It is easy to renovate with plenty of money, the challenge comes when there is practically none!
"A Sense of Design" blog is your chance to follow Gina's ongoing project of renovating her pretty little cottage with a very small (heck, often non existent) budget.
She will show you her past and current projects, explain the design ideas and share some cost cutting tips along the way.
---
Therese has a wandering eye. It seeks out the rare and beautiful, weird and wonderful, unique and unusual... what she likes to call, "Few of a Kind" treasures.
She's a treasure merchant (this sounds like the best job in the world, doesn't it?) and her blog is about her lifelong passion for treasure hunting.
So if you are even a little bit adventurous at heart, subscribe to Therese's blog to stay up to date with her latest finds!
---
Born and raised on a horse farm in Pennsylvania, Alison now lives in a former polo barn and stable that was converted into a house.
This blog is all about designing, decorating and collecting in equestrian style. Alison also posts creative design projects and resources, interviews with other designers, artists, and homeowners, and the home where she lives with her family.
---
"Be grateful for the home you have, knowing that at this moment, all you have is all you need." - this quote by Sarah Ban Breathnach does a great job summing up the theme of this design blog.
Tammy has a small pocketbook for spending and a huge heart for dreaming when it comes to decorating. And if you too, have more heart than money, let Tammy teach you how to make a house a home, all the while living gracefully, and with a grateful heart.
---
Belinda Ollis-Blackwell is an expert in design, color and trend forecasting. She is known for creating warm, glamorous and inspired spaces, mixing luxurious fabrics with natural materials and unusual object d'art for individuality (she describes her style as "Raw Luxury").
Belinda constantly lives in the future taking inspiration from the past. Her blog posts feature eclectic interior antiques and objects that reflect a previous era.
---
Soodie Beasley is an accredited appraiser who knows a lot about valuation of furniture, antiques and decorative arts, so expect to get some no holds barred insider perspective!
She also blogs about design (often the cutting edge in design - to shock you out of your comfort zone!), those who designed, the role of women and, occasionally, her naughty Westhighland Terrier, Billy.
---
Isn't that a great message?
In addition to writing this blog, Susan is a field editor for such publications as Traditional Home, Better Homes & Garden, Remodel, Renovation Style, Kitchen and Bath Ideas and more, so it's easy to predict the caliber of posts you will find here.
From paint color trends of the year to upholstery tips for less - you are sure to find this blog worth your time!
---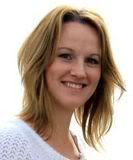 Alchemy can be defined as a power or process of transforming something common into something special; an inexplicable or mysterious transmuting.
Deana and Connie (a beautiful daughter and mother team) use their sewing machines and paint brushes to transform fabrics and furniture one stitch and one stroke at a time; restoring old furniture and turning fabric into gorgeous custom designs for the home.
Visit their blog to see these two alchemists in action!
---
Claudia's blog is a real bohemian heaven where everything is in and about the details.
So if you too like to watch 20's and 30's movies, read French & Deco design books, study the history of women as flappers, early decorators and hostesses, or collect tiny things like fabrics, vintage trinkets, love letters and satin ribbons, you will feel right at home at the Paris Apartment!
---
Autumn is a Utah based interior designer who loves architecture, pretty wallpaper, fabulous table scapes, gorgeous gardens and all things related to interior design and remodeling.
Her blog is a place where she dumps all of the pretty ideas and beautiful inspiration she comes across - for you to enjoy!
---
Debbiedoo's Blogging and Blabbing
Debbie is a mother of two boys, yet her house is absolutely picture perfect!
Want to know how she does it? Then follow her blog to see this always painting and decorating super-mom in action:
You will be amazed at her creativity and resourcefullness, and will leave every post inspired and empowered.
---
Julie has always been a designer, but didn't know she wanted a career in it until she staged her home. When it sold at the first showing in a down market, she knew this was what she was meant to do.
She began her blog to chronicle the renovation of her '70s ranch and share her passion for decorating.
Are you on a quest for beauty, too? Then stop by her blog and enjoy all things white and lovely and vintage and modern and fresh...
---
Danika's passion is first and foremost COLOR. She also loves unhealthy, crazy amounts of pattern, and finding something ho-hum and transforming it into something great.
She's happiest with an idea in her head, a paintbrush in her hand and a big old to do list.
If she sounds like your type of gal, check out her blog - it's all about design, inspirational interiors, great finds and lots of fabulous color!
---
Delores is a vignette and tablescape Queen, hands down (just visit her blog to see for yourself)!
Interior design has also always been her passion, along with landscape design.
The result is this blog, where she shares inspiration, her latest projects, and ideas for her and her clients' homes.
---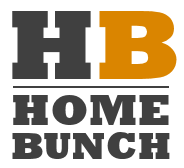 Luciane is not a professional writer, and she is not pretending to be one.
Her blog is a place where she enjoys being honest primarily to herself and sharing her opinion on things that are interesting to her and hopefully to you: the way she sees the world of Design, the way she sees the world around her, the way she wishes her world was… but mostly of all, this is another way for her to experiment with the world that she is discovering every day.
---
For Denise, there is no such thing as a house that is "move in ready". Even though she bought a house with that description in 2008, she is slowly transforming it into a place that reflects her family and brings them happiness.
She also loves thrifting and showing you her treasures on the blog. She's a creative soul, and has a dream of starting her own business in decorating, handmade goods, and fun finds.
So visit her at Pink Postcard - you will surely enjoy your stay!
---
Mona and Talena are sisters, business partners and best friends. The two of them have always had a special relationship and share a passion for beautiful interiors and antiques.
Though they share a love for many of the same design elements, they interpret them differently and complement each other in their work: often one picks up where the other leaves off.
In other words, you will definitely get the best of both of them on their blog: ideas, solutions and points of view.
---
Sheila is a fun, loving, southern interior designer, who absolutely adores the impact color can have in design.
True to its name, her blog provides a generous serving of juicy, happy colors in every post - a great pick me up :)
So be sure to stop by here first whenever you need a dose of happy!
---
Ginger loves interior decorating on the cheap and recreating catalog looks for a fraction of the cost: thrift stores, auctions and flea markets make her heart go pitter patter!
She often makes her dad (a retired carpenter) make furniture out of discarded items, reclaimed wood and anything else she can come up with. Most items in her house were not purchased new.
She set about blogging to share her thoughts, ideas and love of decorating with like-minded folks.
---
Shelly believes that:
* interiors should be classic but never trendy
* a room should always look like the people who live there and their personality should shine in that space
* putting special touches to everyday things makes them so much more special
* travel is the best inspiration
... and this blog is where she shares her OCD obsession with interior design, fabulous parties and events, and all around living a fab life!
---
Christine is just a girl hoping to turn her design stalking habit into a career.
Step one is accomplished already, and the result is a blog filled with ponderings, pretty things, eye candy and delightful fancies!
So why don't you support her *great* beginnings, head right over to her blog and join her in celebrating fabulous design and girliness?
---
Karena is an artist and art consultant.
Her blog is your chance to look at design, fashion and the world at large through the eyes of someone who understands and picks up the beauty in everything around us.
And, to sweeten the pot, you'll have a chance to win some of the fabulous prizes she regularly gives away on her blog!
---
Beth believes that there is not a home anywhere that would not be improved by a touch of chinoiserie. What's "chinoiserie" you ask? It's simply a French term meaning "a Chinese thing".
And this blog is where Beth shares her passion for the stylish, elegant, chic, fanciful and timeless world of chinoiserie. So stop by and explore - you are guaranteed to learn a thing or two about this (most likely new to you) decorating style!
---
"Design is coming to grips with one's real lifestyle, one's real place in the world. Rooms should not be put together for show but to nourish one's well-being." ~ Albert Hadley
This quote is pretty much what Julie's design philosophie is all about. A self-confessed "slightly aesthetically obsessed" interior designer, she loves all things beautiful and functional.
The goals of her blog (and her business) are to create designs and posts that continually inspire, excite and enhance people's lives!
---
Lou is a freelance photographer, stylist, interior designer and... chef!
And when a blogger has so many talents and such diverse interests, you know you will never get bored with their posts.
So visit Dusty Lu and feast your eyes on the beautiful images of homes, food, and gardens. And if you stick around long enough, you might even get an occasional recipe!
---
Meet Ken: a molding extraordinaire!
His site is a place where you will learn how to give your average home the chic of historic molding design with simple tools and techniques, and with affordable materials you can buy at your local lumber yard, without the endless remodeling or six-figure budgets.
---
Tracey says: "My house is old (ish) ... not the cool kind of nice character old, but the sort of awkwardly boxy kind of old. It's a work in progress and I'm constantly changing it around... trying to find my style."
Her days are spent playing cars and tractors, cleaning up messes, putting her two little boys to sleep, enjoying the giggles... and doing a little decorating in between, to top it all off.
Visit her blog to see how she juggles it all and join in the giggling!
---
Lisa is a certified interior decorator who lives to design and create beautiful spaces!
She loves helping clients make their space their own by finding creative solutions to their decorating dilemmas. Transforming existing pieces with function and creativity is one of her favourite things to do, she says.
Her blog is an expression of her design aesthetic and a way to share what inspires her with her clients and readers.
---
Marsha jokes that her first love was a century old home named Winterholme. After building two new homes and assisting numerous clients through the building process, life has come full circle for her. For the past four years, she has lovingly renovated her own century home, 140 years old to be exact.
Her blog is a lifestyle blog that chronicles not only her decorating adventures but, it is also about her life at home with her family. She is first and foremost a mother while still enjoying a career doing what she loves. She hopes her blog will inspire others to follow their own path, whatever that may be.
---
In Wendy's words:
"I started this blog as a way to collect and journal my decorating thoughts for my own home and share things that inspire me in home design and decor.
My passion for all things pretty has me admiring beautiful spaces constantly, and being the thrifty gal I am, I try to recreate the look for less by searching for good deals.
I'm thrilled to have found a venue where I can share my passions so, feel free to be my guest and stay awhile."
---
Julia is a great blogger, courageous wife, loyal friend and hilarious mother of 'The boo' (4.5 year old Isabella) and 'The boy' (2.5 year old Simon).
She blogs about her family, including her husband Pablo's battle with a brain tumour, really funny stuff the kids say, and some fabulous decorating projects in her home.
---
The tagline of Belle Vivir blog is: "a Designer's Bookmark On Style".
And that's exactly what Julie (the talented designer behind the blog) delivers: inspirational images and intelligent commentary on style as it relates to both interior design and fashion.
But our absolute favorite part is the bite-sized education woven throughout the blog on different decorating and historic furniture styles. You'll definitely want to bookmark this one!
---
Michelle's blog is dedicated to living and celebrating the inspired life.
This is where she shares her musings, joys, loves, inspirations, resources and the pretty.
It is also her drawing board (where every surface is a platform), a collection of manifestos and blurbs, her daily journal of day-to-day experiences and photo album.
Eye candy, ideas and some personal updates - what else could you want from a design blog?
---
If you like interior design, artistic musings and inspirational blogging, you will like Ideezine.
Bette is an interior designer, color consultant, make-up artist, clothing designer/restyler, and art history, theater and photography enthusiast - doesn't that description make you want to be her best friend?
She is passionate about creativity and inspiring others to see and question differently, and Ideezine is a perfect platform for that.
---
Londen has a passion for all things to do with interior design and gardening.
She is always trying to find creative ways to get the look she wants on a budget. One of her favorite things to do is hunt for treasures at flea markets, garage sales and estate sales.
Join her while she continues to renovate and decorate her little bungalow!
---
Jen and Chrys, the Decorating Duo, want to help you create the living space you have always wanted: they share a love for all things design and have a special place in their hearts for a "good bargain"!
Primed 4 Design blog was created to bring fantastic design ideas to your home with interesting decorating tips, chic but affordable solutions, DIY projects, and lots of photos of stylish interiors designed by pro's and decorating enthusiasts.
Please join their network of people who love to create, innovate, and decorate in the US and beyond!
---
Christelle, the Italian beauty behind this blog, doesn't do much talking in her posts, because sometimes the words are not needed at all.
Interiors is a place of pure inspiration, featuring beautiful homes from around the world, with posts conveniently categorized by country for easy access.
---
For Jeanine, AphroChic became a means of looking at design from a new perspective.
Highlighting artists and designers from around the globe as well as all that was interesting and new within modern design, Jeanine set out to prove that ethnic heritage and culture could go hand in hand with the luxurious and the modern.
Her blog is dedicated to all things modern, soulful and stylish. It's an inspirational space for modern design, cultural style and the top trends in modern interiors that reflect a sense of personal style.
So sit back, grab a cup of tea, and enjoy some beautiful design with her!
---
Elizabeth's blog is dedicated to her obsession of interior design (that started when she was 13 years old!), do-it-yourself projects and other daily musings.
Follow along with her at The Mustard Ceiling as she (and sometimes her partner in crime aka: hubby) provides design inspiration, tackles d.i.y projects on their home and shares other things that inspire her.
---
Megan loves to create, build and sell beautiful homes.
Her blog is the inside scoop of how her mind works and how she finds great deals in Denver and beyond (she runs a full service interior design, real estate brokerage and property development firm in the Denver area).
You will surely enjoy the visit!
---
Lynda has a strong passion for making something out of nothing, always finding more space, and a strong desire for wanting to making things look their best.
Her blog is where she is sharing not only what she has created, but also tips and ideas, what she finds in her travels on the web, out and about thrifting, or in stores.
So if you need help planning and executing your home redecorating project, this is the place to stop at first!
---
Because her career, husband and three dogs don't keep her busy enough, Sabra decided to start the Lonely Wife Project Blog!
Seriously though, she is only pretending to be lonely, but her lovely husband, high maintenance dogs, and career in public relations are really demanding, so she likes to blog about pretty things to keep her sane.
Fun and light-hearted - this blog is a perfect little entertainment bite to enjoy at the end of the day!
---
Keren is a textile designer, business owner and hopeful writer living a color filled life in Brisbane, Australia.
She is a lover of words, books, design, decor, textiles, the ocean, cups of tea, fanciful things and her Golden Retriever Humphrey who you'll meet on the blog.
Join 'The Humphrey' and Keren as she writes about her design life and shares her inspirations and beautiful finds!
---
Iris just loves, loves, loves the art of decorating, styling, photography, travel, fashion, and helping people feel happy and peaceful.
This blog is her place to share what she loves, her own DIY projects, world travels, her dreams, and simply what makes her happy... because she hope it will make you happy too!
---
Catherine is an art director and writer who contributes articles to magazines about people and their houses. She has worked many years as a creative in advertising and branding and as art director at Vogue, Marie Claire and Harpers Bazaar in a former life.
Her constant passion however, has been doing up properties with her architect husband. She says:
"I started this blog to share some of the stories behind the stories I write, as well as my own experiences in renovating and decorating."
---
Louise (amongst other things) is a Sydneysider, a Virgo, an Aesthete, a foodie, a fashionista, a frustrated interior decorator, a magazine addict, the wife of an architect and the mother of two human kids and one Italian Greyhound.
Prior to that, she was the Creative Director of Cosmopolitan, Cleo and Dolly magazine in Australia.
You will find her blog posts just as diverse as her interests!
---
Jennifer calls herself "just a girl who loves writing about the adventures of living an inspired life."
Being a talented artist and skillful crafter (be sure to check out her Etsy shop), she also enjoys creating, decorating and dreaming BIG!
Sounds like your kind of gal? Then stop by at her blog and say hello!
---
Formally trained in fine arts, interior design, and physical anthropology, with experience in both commercial and residential design, Ms. Manor left the world of interiors to pursue other professional interests.
This has allowed her to keep sacred her personal aesthetic aspirations and concentrate her non-professional efforts towards "minding the manor" with style and a dash of whimsy.
---
Erica is an interior designer, stylist, blogger and Mom to 5 boys.
She takes great pride in helping clients discover their signature style, and believes that the space that surrounds us is a reflection of who we are.
Her blog is where she explores design crushes and documents life as it unfolds, chronicling the journey of her ever evolving reno.
---
Jamilyn is a stay at home mom who enjoys finding ways to be creative when decorating. She is always on the hunt for beautiful objects and furniture that will enhance her home.
She started "Living It At Home" so that she could express what it is she loves: she is finding it, loving it, expressing it, creating it, living it... and finally writing about it.
---
Dixie and Linda are a couple of girls who love all things vintage.
They say being sisters makes for one crazy ride... learning all the best junkin' secrets from their Mom. Through her they discovered a love of junk and opened up antique/junk stores of their own.
After many years of hard work and long hours, they opted to close their doors in search of an outlet with more freedom, so they formed The Funky Junk Sisters blog - which is now their outlet for sharing with you ideas to add creativity and individuality to your home.
---
Marie Cole is an interior designer who launched an online decorating service for people who are do it yourselfers and need some design help.
She wants to share, inspire and guide you to the next level of design in your own home. She does also throw in some personal blog posts as well, because let's face it she is a real person! Oh and she loves her rock star dog, Calvin and likes to include him as well for your viewing pleasure :)
---
Millie's blog is all about happy whimsical mix. The beauty of it is in combination of vintage style furniture, handmade accents, a dash of fancy and lots of vibrant colors.
The style presented there is a playful but sophisticated portrait of world-traveled style, with posts featuring beautiful interior spaces, home tours, decorating ideas and smart solutions worldwide as well as home tours, online decorating service and independent art & design in area of former Yugoslavia.
---
DaNita truly believes that she has been given the gift of creativity, and wants to share that gift with you.
Her goal through this blog is to inspire creative ways to simplify one's life with organization and home decoration, and share some unique and fun craft ideas.
---
Other Resources:
Kitchen Remodeling Ideas
Dream-Kitchen-Ideas.com is a website dedicated to the home owner who is short on kitchen remodeling ideas.
Install Molding:
Finish carpentry tutorials, books, videos and tool reviews. Learn about doorand window installation, how to build fireplace mantles, how to install crown molding and more.
Home Remodeling and Improvement Center
Remodeling your home? How about looking at some home improvement ideas? Simply consult our free 5-step home remodeling guide for home remodeling plans and home improvement ideas.
Home Decor - Ruby Glen
Family, home and hobby resources including free craft patterns, and links to free clip art, recipes, holidays, and much more!
Visit DoItYourself.com
The Leading Home Improvement and Remodeling Website Featuring the Internet's Largest Hardware Superstore
PainterClick.com
How-to information on painting and other aspects of home improvement.. Includes do-it-yourself guide, and links.
Painting Price
Get multiple house painting bids online from local painting contractors. Compare prices online side-by-side.
Kitchen Cabinets Ideas
All that you need to know about kitchen cabinets – prices, materials, buying tips, installation & maintenance.
House Painting Toronto
Interior Exterior Painting, house painters in Toronto specializes in house painting and commercial painting servicing Toronto, Mississauga, Oakville, Milton, Burlington, and Etobicoke.