Test to Help You
Pick Paint Colors
Trying to pick paint colors for your home? Here's how professional decorators and designers decide what colors will be appropriate for their clients...
If someone asked you, "What is your favorite color?" or "What is your favorite color scheme?" would you be able to answer? There are many people who know their favorite color - perhaps it is red, or blue, or green, or purple, or yellow, or pink, or brown.
But some people simply do not.
In their day-by-day contact with people seeking decorating advice and trying to pick paint colors for their homes, professional color consultants and decorators use a few tests to determine a person's color preference.
One successful test is the "picture-color game".
In their office, some pros have a stack of hundreds of water-colors and prints. When they want to quiz a person about color, they quickly flash the pictures and prints, asking, "Do you like this print?" "Do you like this picture?"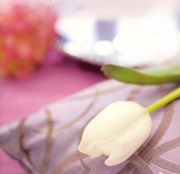 From the replies they build up a pile of "I-like" pictures, and a pile of "I-don't-like" pictures. After going through the complete stack of pictures, they examine the "I-likes" and generally find a pattern of color preference.
The "I-like" pictures may all have reds and pinks in them or they may have combinations of blues and greens and yellows. The "I-don't-like" pictures might have combinations of yellows and golds, or purples and oranges.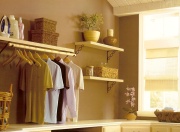 Another way to determine color preference in order to make it easier for you to pick paint colors, is to examine your clothes closet.
Do you buy more pink blouses than yellow blouses? If you do, you are partial to reds and pinks. If your yellow, beige, and gray blouses and skirts or dresses outnumber your red, pink, and mauve ensembles, your should definitely plan your home decorating color schemes around the soft colors you like, using vivid colors for accents only.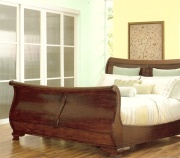 Linen closets can also give you a clue to your favorite colors. What color towels and sheets do you select? If you have a lot of light blue and white sheets and blankets and towels, you have an indication about your color choice. Plan a bedroom in blues and whites - with perhaps golds and/or greens for accents.
So the next time you need to pick paint colors, try the "picture-color game" by going through an art gallery or museum or several books of art reproductions. Examine your closets and drawers - both yours and every member of your family's - to determine the favorite family colors. Then let these colors lead you into your own world of decorating with color!
See Also: