Coordinating Paint Colors
Without Fear
Coordinating paint colors... is that something you'd like to learn, but don't know where to start? Then you'll love the following ideas...
If you love decorating with paint and want to create beautiful room color schemes, you need to master the art of coordinating paint colors. I know, that sounds really intimidating... and that is why very few people even attempt it.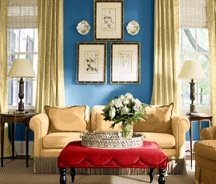 But what if I showed you a fun way to learn color? Something that will feel like child's play? Do I have your attention now? Good!
Before I show you the "secret" to coordinating paint colors like a pro, let me warn you. The idea is so simple, that you may ignore it. Don't.
If you try it out, you will be amazed at how comfortable you will become with color, in no time. You'll gain confidence in your ability to match different interior paint colors and create harmonious room color schemes. You will also learn how to put together paint color combinations by feel.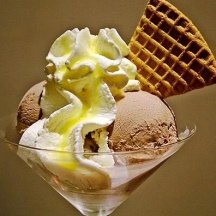 I have to say it was Donna Frasca who inspired this idea. You see, Donna has a hobby of "cooking up" Color Recipes.
Whenever she comes across a magazine ad for pizza, soup or icecream that looks especially beautiful, she takes her paint fan deck and pulls out all the colors from the photo.
The result is a perfect paint color scheme, every time.
But this fun exercise is also a powerful way to learn how color works!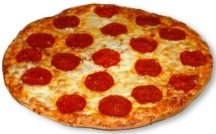 If you are a beginner, you will get some great hands-on experience matching paint color. Your will start recognizing subtle color nuances and undertones. You will learn to "feel" color and understand what makes certain combinations work.
All that, without the stress and fear of making a mistake! After all, who can remain serious trying to re-create the color scheme of a pepperoni pizza?
And yes, you can use your "food color schemes" for painting and decorating your home. As Donna says, "If it looks good in a photograph, it will look good on your walls". But you don't have to.
The goal here is to simply stop being afraid of color and gain experience. That way, when it comes time for coordinating paint colors in real life, you will feel confident and prepared.
This is it. I told you it was easy. You can go play with your food now!
See Also: