Candy Apple Red Paint Color in my Romantic Bedroom
by Beatrice May
(Chicago, IL)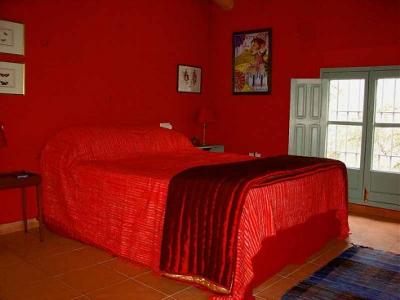 My bedroom painted and decorated in shades of red
Before choosing this color, I had done some research over the internet on the best paint colors to use for interiors of rooms.
So after carefully assessing tones of advices, I finally decided to use the color red which, apart from being my favorite color, creates a very ambient and uplifting feeling when I feel down.
***z-adsense-med.shtml***
This paint color blends well not just with the color of my bed sheets and blankets, but it also illuminates my room. Plus, it's very romantic.
Based on the advice from my friends and a couple of professionals over the internet, I used Benjamin Moore paints which are said to be of very high quality.
And true to the words of those who advised me, the colors from Benjamin Moore were of great quality and made my room look even better than I had expected. In fact, it blended very well with the ceramic wall in my room thus giving it a classy and comfy look.
As a word of advice to other people, it is very fundamental to not only access the nature of walls of your room before going to buy a paint; but it is also inherent that you consider what you like, the positioning of your room from sunlight and the overall color of the things you have.
This is because once you paint your room, it may be very difficult to change it; so make the best decision while you still can!
***z-c20-links-red.shtml***