Warm Neutral Color Brightened Up My Bedroom
by Piya
(El Cajon )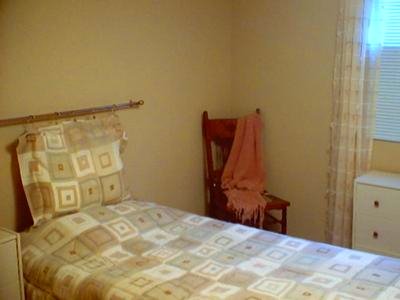 My freshly painted neutral bedroom
Painting the entire house was out of question because it didn't fit my budget. But at the same time it was necessary to start somewhere, as it had been a while since we painted our house.


The rooms looked dull, especially the bedroom. Being a small room, it looked all cramped up and dark. The color had worn out and it was time for a make over.
Hence we decided to carry on with the bedroom first. This way we could at least start with something and thus slowly and steadily complete the whole house.
My bedroom is small and situated on the first floor. It used to get good lighting from the windows but since the trees in the yard had grown, that brought in a lot of darkness even during daytime.
We wanted to paint the bedroom in such a way that would brighten the room, so we decided to use light shades in a neutral color scheme, to lighten up this small space.
After going through many brands available, we chose
Berger Paints
. They are all good quality, long lasting paints.
We settled on
4-0907P
shade that looked bright and warm, and my husband approved of this choice.
The room now looks much brighter as well as cozier.
I believe whenever you plan to paint your house, it is better to do just one room at a time other than the whole space, as it gives you a lot of time to dedicate to this room, and thus ensure that the room is turning out the way you expected. Also it suits your budget and thus you don't have to compromise.
Click here to share your paint color idea and see your name in lights!