Tips for 2 and 3 Color Paint Sponging Applications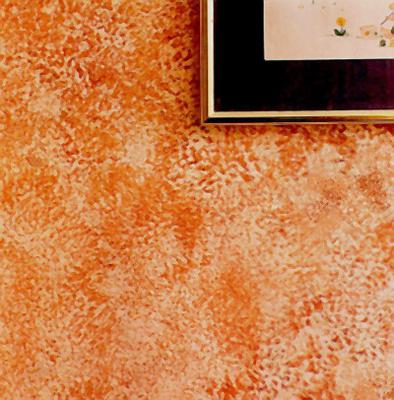 Multi-colored sponged on paint finish
Question:
Do you have any tips for creating paint sponging finishes in multiple colors?
Answer:
The
Tips and Tricks
page and the actual tutorials for each technique cover most of the guidelines, but here are a few more pointers specifically for 2 and 3 color sponging applications:
Always wait for the finish to dry before applying the next coat, otherwise you'll smudge the colors and your sponging will come out looking messy and blotchy (you can use an electric fan or a blow dryer to speed up the drying process if needed).






When layering glaze, you will occasionally overlap previous strokes, but mostly you should focus on filling in the empty space:

- After applying the first color glaze, you should see at least half of the base color through it.

- Once you apply the glaze in the second color, only about a third of the wall should be visible.

- If you are using a 3rd or even 4th color, most of the base coat should be covered at the end, with just about 10% peeking through.






If you want depth rather than drama in your end result, use several close tones of the same color for layering, or at least choose colors that have the same basic intensity.






Also keep in mind that the base coat will always be the least seen color, and the last color you apply will be the most dominant.

For example, here's how the same three colors create very different effects, depending on the order in which they are applied:






You can soften or tone down a multi-colored sponged surface that's turned out too contrasting or busy looking with a coat of overglaze.

Here's how:

First, let the finish dry completely.

Then, using a sponge, cover the entire surface with another layer of glaze (reuse one of your color mixes, or make a new one in a different color), and immediately wipe it off with a clean damp rag or sponge.




In the example above, the finish came out more speckled and yellow than expected or desired.




This second photo is the same multicolored wall, but overglazed with a layer of orange to correct the color and create a more blended effect.
Click here to ask your own question about sponge painting.
Return to Sponge Painting Q&As.