Interview with MARIA KILLAM - interior designer and paint color expert
by Yelena Kublitski
Credit: All photos from MariaKillam.com
You can't help but fall in love with Maria Killam - she is the Queen of happy color, and you'll understand why the minute you see all the vibrant hues on her blog, and the feel-good decors she creates for her clients.

While working really hard, she makes everything look so easy and effortless - the sign of a true expert.

But let's see what she has to say about her secret to success!


---
Maria, can you share a few key things about yourself, your background and what led you to pursue a career in home color design?
I am the oldest of 4 girls, raised in British Columbia, and before I decided to pursue a career as a colour designer, I was a sales manager in the hotel industry.
The first ad I wrote for the yellow pages included "Expert Colour Consultation" in the copy.
And that's when I decided
I better become an expert
, which led me to my first colour course with the Daystudio.com which was my first and most profound introduction to the world of colour, which I've been passionate about ever since!
What part of your work do you love the most and why?
When the right lighting and accessories have been chosen and the room has
'atmosphere'
, that is when the client (and me) is happy!
It's the best feeling to create a space that people don't want to leave!
When teaching color in college and on your blog, what are the biggest "Aha!" moments and breakthroughs you have witnessed in people?
The ability to
distinguish undertones in all colours
is so important to a designer's work, along with the knowledge to tweak a colour so that it's
'muted and appropriate'
to the space, those are the two biggest aha moments for my students.
From your experience, what aspect of color is the hardest to teach and why?
Just like in any creative field, you are born with an eye for design and colour or your talents lie elsewhere.
You can't teach or give someone the gift of creativity,
you either have it or you don't
.
In your opinion, what is the biggest difference between how YOU see color, and how most homeowners see it?
Interesting question. Most homeowners look at colour from a 'light vs. dark' or cool vs. warm perspective and make decisions from there.
I look at a space from the point of view of pulling it together with colour, with the understanding that a
light colour will never come to life in a dark room
, as well as understanding that
cool vs. warm is mostly context
.
What is your signature decorating style and how would you describe it?
Clean, Fresh, Warm & Comfortable
What recommendation can you give to homeowners who would like to discover their own signature styles?
Reading magazines and blogs and developing a
'look book'
will not only help define your look but will make sure you end up with a space you love.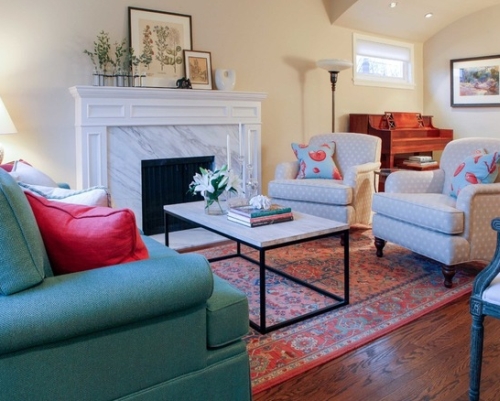 How do you know when a color combination works? When do you stop tweaking?
Another great question. Clients will continue to tweak the colour the most
when it doesn't relate
to anything in the space.
Master bedrooms are commonly a space where clients will second guess the colour, as we tend to neglect that room in favour of getting the main spaces and the living room / great room decorated.
I would never paint a room in my house without having fabrics for drapery, bedding, furniture chosen first.
It's the easiest way to know that the colour you've chosen is the right one!
When you walk into a room for the first time, how do you decide what paint color to specify?
Unfortunately there is no magic formula other than years of experience and seeing a lot of colour.
When I walk into a room and see the furniture or finishes (a bathroom for example) I can immediately see the room painted in all the different possible combinations (in my head) and can instantly narrow down the choices to 2 or 3.
That skill has taken me
years
to develop.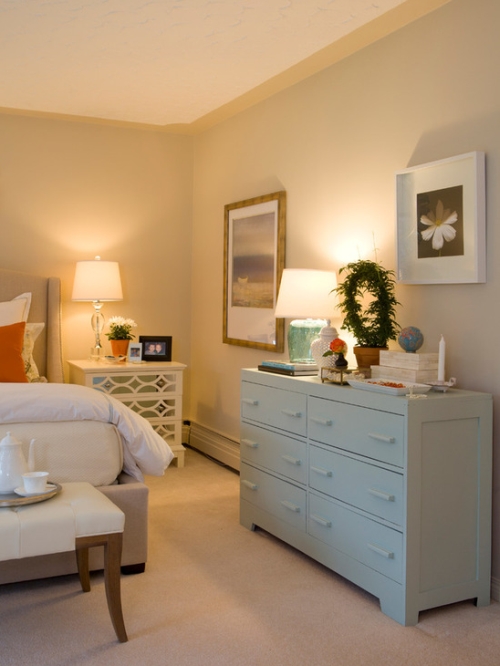 Is there one piece of advice you could give, that would move homeowners just one step closer to choosing the right paint color for their homes?
Since the colour(s) my client ends up with is very rarely the same as what they thought it would be before I got there, I would say hire a professional to get it right the first time.
I would love to have the magic answer to this question but it really does come down to:
"Hire a professional for everything you can't do professionally yourself"
.
What is your biggest pet peeve in the current painting and decorating trends?
Brown Leather furniture.
It's too much
, I've been in restaurants that are almost entirely brown.
I felt the same way about black leather furniture before brown became such a huge trend, although I prefer brown to black - it's warmer and looks better with more colours in my opinion.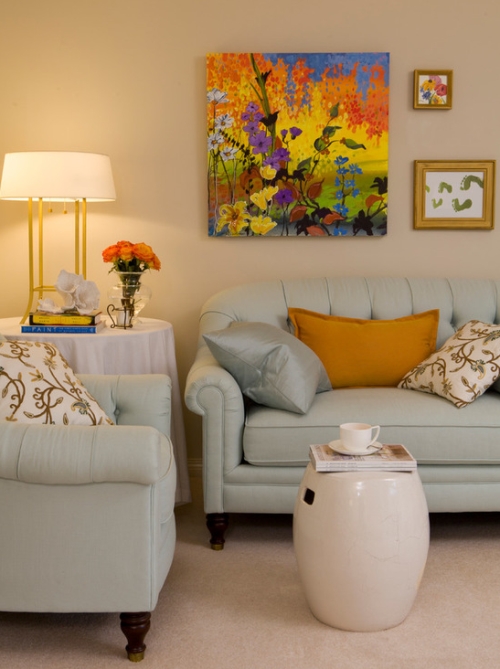 What is your home color and design forecast and what do you see happening in the next 2 years?
I just wrote about this in my newsletter. Besides what we already know, that
gray is the new brown
and
white is the new trend in kitchens
, I see colour moving away from all the earth tones to fresh, clean and fun.
Fresh colours are happy colours
and with all this talk about the economy, consumers are looking for colours that make them feel happy!
What are your career goals and plans, and where do you see yourself in the next 5 years?
I am committed to becoming an internationally known colour designer and speaker!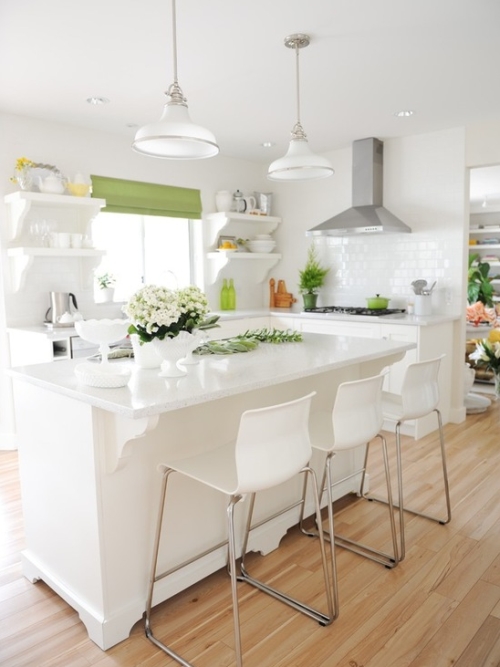 What are the 3 things nobody knows about you, but you wish they did?
Anything I want people to know is pretty much out there already!
Although I would love to be as good as a professional photographer so that all my blog photos could be that great!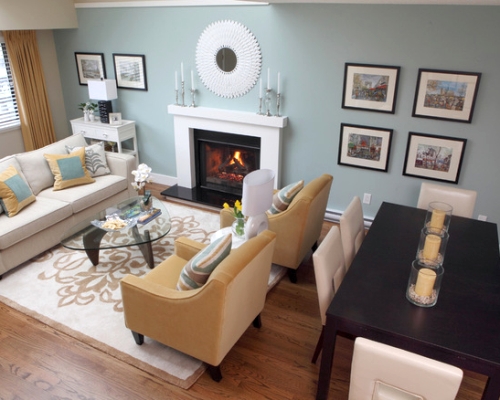 What is your secret to success as a decorator?
I treat each space as if it were my own home. I really care that it looks right and feels just like home!
Because I treat each client's space the same way, when I arrive months or years later (really), everything is pretty much
exactly where I placed it
the first time!
---
To hire Maria for a design or color consultation, go to:
MariaKillam.com
- she works both in person and over the phone.
Or at least spend some time on her blog - you'll walk away color smarter and happier, guaranteed!