Interview with KIMBERLEY SELDON - celebrated interior designer
by Yelena Kublitski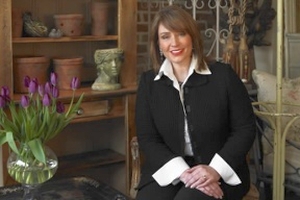 Credit: All photos from KimberleySeldon.com
We have a celebrity in the house! Kimberley Seldon is well known in the interior design industry: she has hosted 3 of her own TV shows, including the HGTV series "Design for Living with Kimberley Seldon".

In addition to being a published author
and decorating editor of Canada's "Style at Home" magazine, Kimberley runs a high-end, full service design company and produces her own line of upholstered furniture and Home Decor products (which regularly appear on the Home Shopping Network, and have been featured by Oprah and Tyra Banks).

So join my conversation with this amazing woman, successful business person and award-winning designer:


---
Kimberley, can you share a few key things about yourself, your background and what led you to pursue a career in home color and design?
I fell into design quite by accident. I am a native of Los Angeles so naturally, my first career was television.
When I moved to Toronto and started a family, I decided that a career in interior design (which I knew nothing about) might allow me to have more flexible hours.
So, back I went to school, this time with a newborn in tow. When I graduated from design school I was 7 months pregnant with my second child.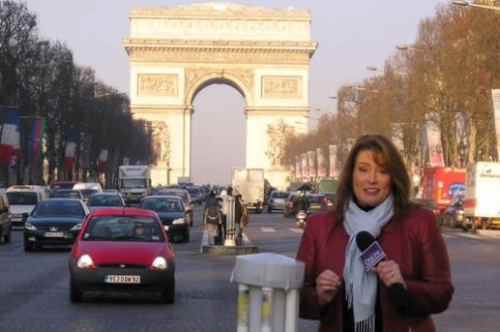 When teaching courses on color and design, what are the biggest "Aha!" moments and breakthroughs that you have witnessed in people?
Many people are confused when it comes to figuring out which steps come first and what order to do the work in.
I think they are also relieved that I'm not pedaling theory. Instead, I'm saying, "These are the specific steps I take to a finished project."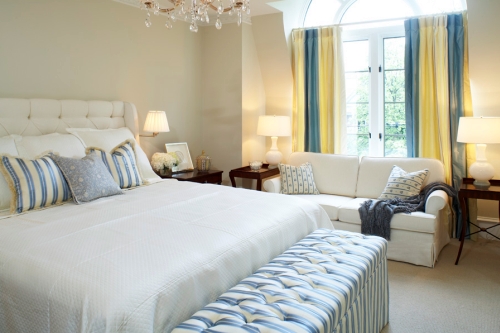 From your experience, what aspect of color is the hardest to teach and why?
If I am training people to choose colour for clients - it's easy. It's only when students are picking colour for themselves that they get tense. It seems like such a permanent decision.
The number one problem that non-professionals face when choosing a colour is not having sufficient information to make a smart choice.
How much light is there in the room, what time of day will you use the room, are there features you want to show off or hide? All of these questions lead to the best answer.
In your opinion, what is the biggest difference between how YOU see color, and how most homeowners see it?
I see colour as my slave, not my master. I'm not afraid of colour. I use it to meet my goals.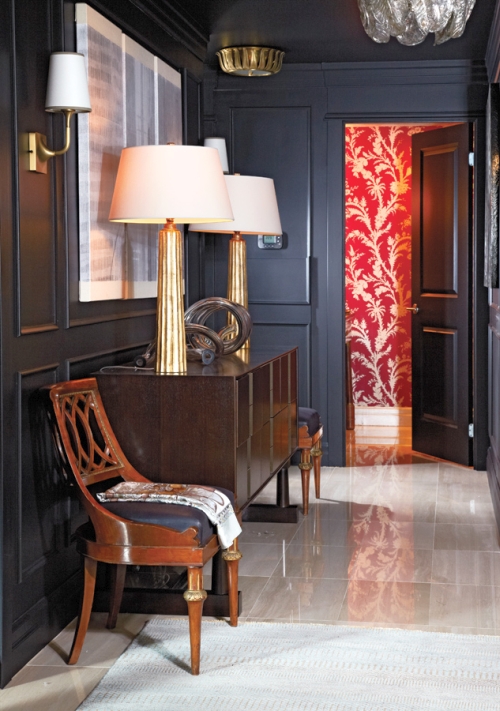 As the author of "500 Ideas for Small Spaces"
, can you share and "bust" the most common myths about painting and decorating a small place?
Myth #1: white makes a room look bigger. Not true. A lack of contrast makes a room look bigger.
If you paint a room white and drop a navy sofa into the room, the room will feel small. If you paint the walls pale green and everything else in the room is pale green, the room will feel larger. Ultimately, contrast makes or breaks the visual scale of the room.
Then what do you consider best practices when it comes to coloring small rooms and apartments?
Obviously you don't want everything in the room to be the exact same colour. So it's a balancing act, working within a narrow "value" of colours. (Value refers to the lightness or darkness of a colour and it assists with creating minimum contrast in a room).
When you walk into a room for the first time, how do you decide what paint color to specify?
Choosing paint is nearly the last decision I make when decorating.
If I need to pick a paint colour for a client whose home is already furnished, I assess the natural lighting, the architectural elements and the mood or ambience the client wants to create. Then with respect for those parameters I select a colour that makes the majority of items in the room look great.
We all know when a lipstick makes our teeth look white and our skin bright. Choosing paint is a similar process.
How do you know when a color combination works? When do you stop tweaking?
I never tweak colour. If you are in doubt about the colour you've selected, you need to do sample boards. I am fortunate because I have a strong ability to visualize the room painted in the new colour.
Is there one piece of advice you could give, that would move homeowners just one step closer to choosing the right paint color for their homes?
Remind yourself that paint is supposed to make the items you own (that cost a lot more money than a gallon of paint) look good. It's a pretty simple process.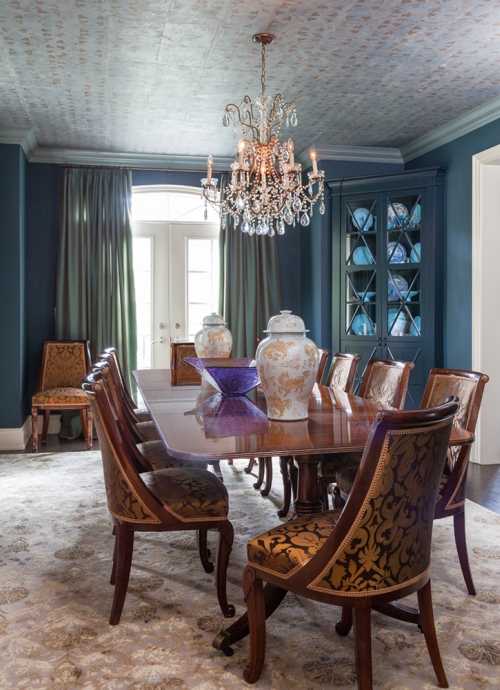 What is your biggest pet peeve in the current painting and decorating trends?
Beige.
What is your home color and design forecast and what do you see happening in the next 2 years?
I see a return to colour and traditional design. I think it's going to be an exciting time in the industry.
I would be bored out of my mind if every client wanted the same look or same colour. The joy is in stretching yourself to meet the client's needs.
What is your secret to success as a designer?
1. I back up my choices with reasoning. I never decorate because "this seems fun" or something's "on trend". For me, every decision is cerebral. I think that shows at the end of the day.
2. I respect my clients. I listen to them, I work within their comfort level. I provide them with an enjoyable experience.
Where do you look for inspiration and fresh ideas?
Travel is my greatest source of inspiration. I take walking tours that focus on architecture every time I'm in a new city. I take garden tours and fine art tours.
I am constantly educating myself and bringing new ideas (or old ideas that have lasting value) to my clients and my students.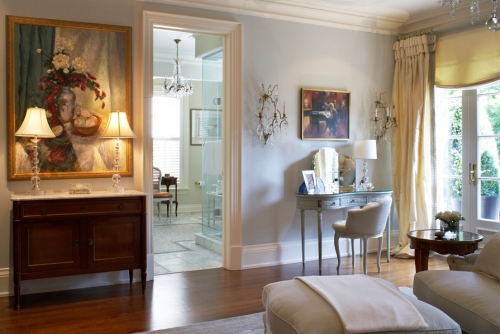 What are the 3 things nobody knows about you, but you wish they did?
Wow. Tough question.
1. I adore my staff. They are smart, talented and kind. I feel blessed to work with them.
2. I won big bucks on the Wheel of Fortune the year I moved to Toronto.
3. I am a
Twitter
addict - thanks to my friend @yummymummyclub.
---
Kimberley Seldon Design Group offers commercial and residential design services in the United States and Canada.
To discuss your project, or to learn more about Kimberley's seminars and workshops, go to
www.KimberleySeldon.com