Faux Painting Finish "Sponge Painting"
by Tera
(Watertown, NY)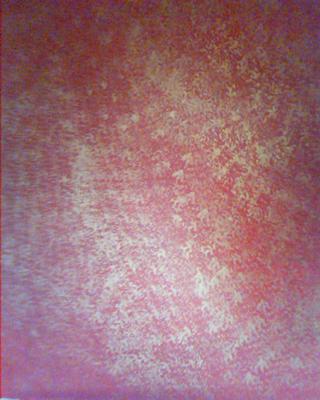 Faux sponge painting finish on the wall
I went with sponging because I was redoing this room in my house and installing some natural wood wainscoting on the bottom of the walls. While trying to figure out what I should do with the walls color-wise, I thought that this might be a good look.


The sponging technique seemed simple enough for me to do, and I thought that after it was complete, it would contrast nicely with the wainscoting (I picked red and gold for the color combination).
I've watched many home decorating shows where they've done it and have always liked the look of it. I figured that I might as well give it a try. And if I didn't like it, I could always repaint.
I would consider myself a crafty person, but I'm definitely not a professional and I was able to do this with no problem at all. I would have to say that the only "pain in the butt" would be doing the corners and the areas under the ceiling and next to trim/woodwork. It took more time and focus than the walls, but nothing too hard.
I say if this is something you're interested in or would like to do, just go for it. There's nothing really horrible that's going to happen. I made a couple of mistakes, but people don't even notice because everything really flows together.
Click here to share your sponge painting idea and see your name in lights!