Candy Apple Red Paint Color in my Romantic Bedroom
by Bea
(Chicago, IL)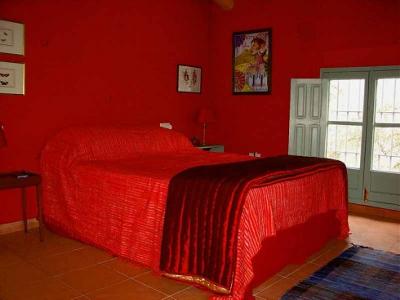 My bedroom painted and decorated in shades of red
Before choosing this color, I spent some time on the Internet looking at pictures of interiors to get different painting ideas.

Finally I decided to go with red because, apart from being my favorite color, I think it creates a very ambient and uplifting atmosphere and helps me feel better when I am down.


This paint color blends well not just with the color of my bed sheets and blankets, but it also illuminates my room and makes it glow. Plus, it looks very romantic.
Based on the advice from my friends and a couple of professionals over the internet, I used
Benjamin Moore
paints, and they really turned out to be high quality.
When choosing a paint color, consider what you like and what you already have, the natural light in the room and how it changes during the day, and if the color is appropriate for the room.
This is because once you paint your room, it may be difficult or expensive to change it, especially with bold colors like red, so make the best decision while you still can!
Click here to share your paint color idea and see your name in lights!