A Shade of the Color Violet on My Bedroom Walls: Light Lavender Paint
by Christa Bahr
(Alexandria, MN,USA)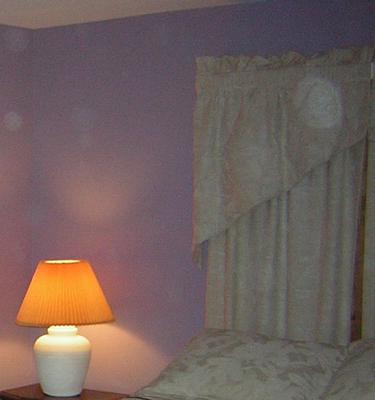 Light purple paint colors are great for bedrooms
My bedroom is painted a Lavender Lace color. I chose this paint color because it gave the room a serene feel.

I also like it because it is very muted/subdued and not too bright versus other colors - perfect for a bedroom in my opinion.

The color of the walls almost looks gray sometimes, depending on the lighting. That is the only downfall of the paint. Other than that, I enjoy the color of the room.

I picked this color by getting a sample size paint bottle and painting part of the room. I did this with other colors I was considering as well. I am all for pastel colors so that was the main decider for me.

The brand of paint is "Behr".

Click here to share your paint color idea and see your name in lights!
Return to Purple Paint Colors.