Our White Painting Idea for a Living Room
by Sonal Mahurkar
(Mumbai, Maharashtra, India)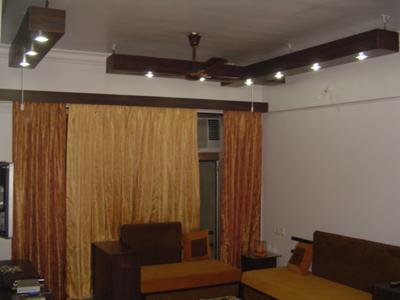 Clean white paint color on the walls
We wanted to use an earthy color scheme in our house. So we started by painting the walls white (we used Asian Paints, lustre finish).
All of our furniture is brown and orange, but the house doesn't look dark at all, because the furniture is low and you can see a lot of white wall space.
***z-adsense-med.shtml***
The curtains and bed covers are different shades of orange, brown and yellow. Everything is very simple and the colors are similar.
The white walls look fresh and clean, and the earthy colors add warmness. Our home is now a great place to relax after a day of work.
Everybody loves the color scheme we created. We too are very happy with the effect we got.
***z-c20-links-white.shtml***