Ideas for Faux Painting
New Jersey Homes
Discover the world of decorative faux painting - New Jersey homeowners can now add a decorator's touch to their homes.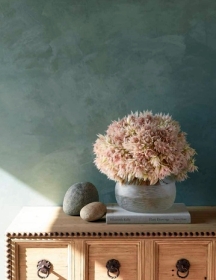 Color is one of the fastest and easiest ways to change the mood of any room. But faux painting techniques take it one step further - they allow you to create one-of-a-kind decorative illusions and offer endless possibilities to transform an ordinary room and any interior New Jersey painting project into a work of art.
Besides, with the help of decorative finishes, you can hide many surface flaws and imperfections, draw attention to or away from a particular architectural detail, dress up large foyer walls or add that little something that often seems to be missing even in a fully furnished and decorated room.
Faux Painting New Jersey Homes
-Textured finishes-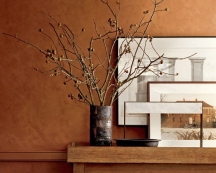 Venetian Plaster produces a three-dimensional surface that enhances both the light and dark tones of the same color, adding interest and depth to it, for a marble-like appearance. This shiny, silky smooth finish is most suitable for kitchens, dining rooms and foyers.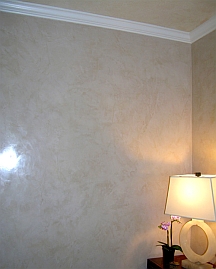 Suede creates a subtle velvety, brushed look with rich, authentic character. It looks great in bedrooms, reading and sitting rooms and other quiet areas.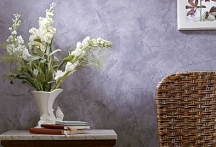 Sand has an understated stone-like finish and works best in minimalist and contemporary decors.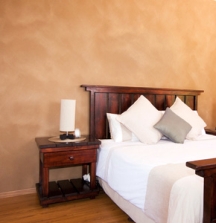 Crackling gives an antique, weathered look to small walls, cabinets, furniture and accent pieces.

Plaster can be textured in a variety of ways, and then further enhanced with faux finishes, stamps or stencils.
Faux Painting New Jersey Homes
-Decorative imitations-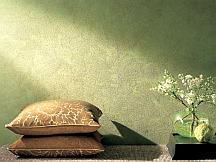 Colorwashing results in a faded, lived-in look of plaster. Depending on the colors used, it can create a lively, rustic or pastoral atmosphere.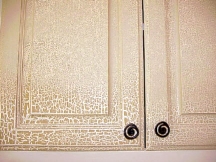 Ragging can produce a finish that resembles the texture of crushed velvet or aged leather, and will transform a reading room, bedroom or study into a regal environment.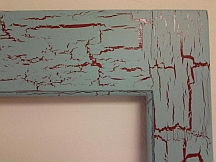 Rubbing creates swirled clouds of similar colors on the walls. This subtle technique will look good in any room of your house.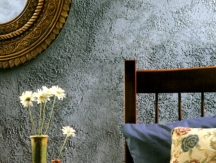 Sponging can be as dramatic or subtle as desired, depending on what/how many colors are used. Most rooms will look good with this versatile finish.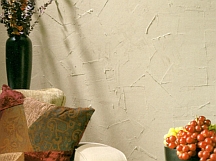 Dragging brings the depth and character of classic textiles to the walls of your home. With this technique, you can recreate the look of canvas, natural linen or denim - great backgrounds for a minimalist decor.
Stripes can be bold or elegant, formal or playful - depending on color combinations, width and direction of stripes, you can even change the perceived size of a room.
Marbling is usually used for mantels, moldings, tile and other surfaces where real marble can be expected.
When using faux finish techniques for your New Jersey painting projects, remember that many of them can be combined for a greater depth and texture of the surface.
Need more examples and ideas for faux painting NJ homes?
Click here to see real people's Faux Painting projects and how they did it!
Get a Quote for Faux Painting
New Jersey Homes:

Faux Painting Projects From Other Visitors:
Here are some great decorative painting projects submitted by other visitors to this page - take a look and don't forget to leave a comment!

Estimates for Faux Painting
New Jersey Homes:

See also:
Faux Painting New Jersey: Cape May county, NJ: Avalon 08202 Cape May 08204 CMCH 08210 Ocean City 08226 Sea Isle City 08243 Seaville 08221 Stone Harbor 08247 Woodbine 08270. New Jersey house painting in Atlantic county: Atlantic city 08401 Brigantine 08203 Egg Harbor Township 08234 EHT Galloway 08205 Linwood 08221 Longport 08403 Margate city 08402 Mays Landing 08330 Northfield 08225 Smithville 08201 Somers Point 08244 Ventnor 08406. New Jersey painting contractors serving Camden county, NJ: Cherry Hill 08002 08003 08034 Voorhees 08043. New Jersey wallpaper services available.