Money-Saving Benefits of
Caulking And Painting Your Home
Find out how caulking and painting can help you eliminate money-sucking gaps in your home.
Want to reduce energy waste and save big on heating and cooling bills? Then call your caulking and painting contractor right away!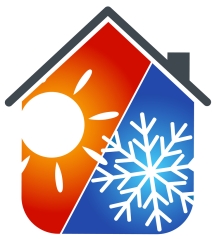 Did you know that if you add up all the small cracks and gaps in you home, you could have the equivalent of a two-square-foot hole or bigger? That is like leaving a small window open all year long - no wonder your energy bills are so high!
Most people don't realize how much energy is being lost on a daily basis simply because their house is not sealed properly.
Your house only looks like a solid structure, when in reality it is constantly moving, expanding and contracting with the changes in temperature and humidity.
All this movement causes the old caulking to split, and when this happens, it leads to a wide array of problems, including:
Considerable loss of energy

Higher heating and cooling bills

Chilly drafts, making it uncomfortable to stay near walls and windows

More dust and dirt in your home

Insects find their way into your house through gaps and cracks

Rain starts seeping behind the trim, and it's only a matter of time until you will see the damage inside your home (such as water or mildew stains on the drywall, behind wall coverings or in the carpet)

Rotting, warping and splintering wood that requires costly repairs and replacement
That's why it's so important to regularly check the condition of the caulking on the interior and exterior of your house (around doors and windows, along the baseboards, joints between trim, etc...).
Caulking And Painting
Should Go Hand In Hand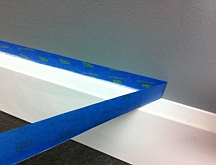 If you hire only professional painting contractors, most likely your house should be fine. Since caulking and painting should always go hand in hand, professional home painters will take the extra time needed to remove old caulk and properly seal your house both for aesthetics and for protection.
But if your house has seen only "handyman" or summer time painters, you'd better take a good look at it, because those kinds of house painters are known to cut corners everywhere, especially on house preparation (and how did you think they were going to make money with such a low bid???). So if that sounds anything like your situation, you'd better act fast, because ignoring these problems will only make them worse and cost much more to correct.
You can choose to do the caulking yourself, or you can call a house painting contractor who will assess and repair the damage before it continues. But whichever way you go, the results will be both immediate and long lasting:
money saved every month on energy bills

a more uniform temperature throughout the house

extended life of surfaces

...and greater peace of mind
Check This Out (recommended):
Most Popular Interior Paint Colors - Best Paint Colors
from Sherwin Williams - "Paint Color Cheat Sheets"
Caulking And Painting
Services:

See also:
Painting Contractor NJ services: Cape May county, NJ: Avalon 08202 Cape May 08204 CMCH 08210 painting NJ homes in Ocean City 08226 Sea Isle City 08243 Seaville 08221 Stone Harbor 08247 Woodbine 08270. Atlantic county, NJ painting contractor: Atlantic city 08401 Brigantine 08203 Egg Harbor Township 08234 EHT Galloway 08205 Linwood 08221 Longport 08403 Margate city 08402 Mays Landing 08330 Northfield 08225 Smithville 08201 Somers Point 08244 Ventnor 08406. Painter NJ in Camden county: Barrington 08007 Berlin 08009 Cherry Hill 08002 08003 08034 painting NJ properties in Gibbsboro 08026 Haddon Heights 08035 Haddonfield 08033 Sicklerville 08081 Voorhees 08043 caulking services contractor.